Cars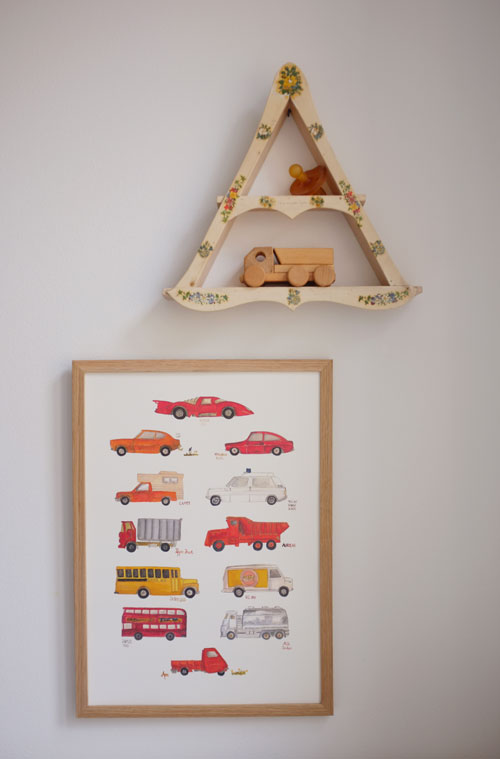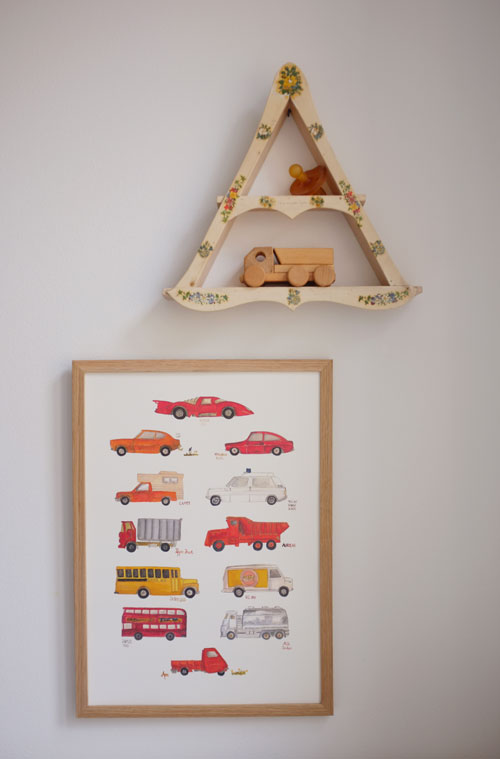 Cars
Here is something for the true car lovers amongst us. Truth to be told, this are some of the toy cars we have a home - most of them from my collection. Cars are not only for boys, girls love them, too.
Printed locally in Copenhagen on off-white 300 gsm paper, fsc certified. Size A3, 29,7 x 42 cm.
Illustrated by Anna Thomsen with watercolor and ink.
Available with high quality oak frame made in Germany.
Delivery first from: 23.03.2018